Major Trauma Conference
2 Days for Nurses and Other Health Professionals
Why Attend
Major trauma incidents can happen without warning. Are you prepared for when a major trauma patient comes your way? Since no two major trauma incidents are the same, education is essential to ensure you are confident and always ready to act. Attend this conference to improve outcomes for major trauma patients. Topics include:
How to treat penetrating injuries
Catastrophic haemorrhage management
Where to start with paediatric and obstetric trauma
Prehospital management of suspected spinal injury
A look at delayed accident symptoms and much, much more…
Don't miss out on an opportunity to attend this new event. Book now!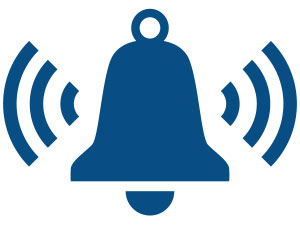 Get Event Alerts
Set a reminder email for this event
Schedule
Day One
8:30 Registration for Day One
---
TBA
When Terrorism Causes Trauma
The word "disaster" evokes images of fires, earthquakes, floods, as well as the unthinkable horrors of 911 and overseas massacres, or closer to home at Sydney's Lindt Café and Melbourne's Bourke Street. The reality is, as nurses, we will, sooner or later, be confronted by a sudden natural or premeditated disaster, which, by definition, "impacts the delivery of patient care by requiring us to make difficult decisions and use whatever resources are available in a situation not entirely in our control". Our speaker brings a unique perspective, not only as a nurse educator specialising in disaster management, but also as a responder and victim stemming from her experiences in the 1994 LA earthquake. She will be sharing videos and images from that fateful day. Be it the "big one" or everyday MCIs, this opening session will highlight central issues for all nurses to consider:
Nursing response to disasters "at work" vs "at the scene" as an incidental responder
The facts and fiction of disaster management, influences on triage and impact of short-term vs long-term events
The reality of convergence and its effect on immediate, short-term, and long-term planning both professionally and personally
The "T" word: the impact of premeditated events on medical response and outcomes in today's world
Dr Taneal Wiseman
Back to Basics: Essential Components of the Primary Survey
The initial assessment and management of a person who has suffered trauma are critical to their outcome and recovery. This session will discuss the rapid systematic primary survey, which is based on established frameworks. Case scenarios will be used to demonstrate actions within different contexts. It includes:
Cervical spine stabilisation
Type of trauma, danger, and response
A - Airway
B - Breathing and oxygenation
C - Circulation and bleeding
D - Disability and delegating tasks
10:45 Morning Tea
---
Justin Treble
Penetrating Trauma
Penetrating injuries and lacerations are some of the most graphic injuries you may encounter. They may present as anything from a stab wound to evisceration. In this session, we will discuss the following topics:
How can we assess for additional injuries secondary to penetrating trauma?
Direct pressure vs tourniquets – when and how do we use them?
What are the special considerations for specific penetrating trauma? (e.g. neck or spinal penetrating injuries or evisceration)
Trish Lemin
Catastrophic Haemorrhage Management
Catastrophic haemorrhage, one of the leading causes of death on the battlefield, can also occur in a civilian setting. This situation requires a quick response to ensure a chance at survival. This session will discuss the management of a catastrophic haemorrhage and includes:
When is a bleed considered a catastrophic hemorrhage?
What are the time constraints that are present in catastrophic hemorrhage, and why are they important?
Would tourniquets be effective in these cases?
1:15 Lunch and Networking
---
TBA
Crowd Control – Managing Crowd Crush Injuries
Sydney is home to big festivals and sporting events and, because of the large crowds they attract, there is always the risk of a crowd crush incident, which may lead to serious injuries or even death. This session will talk about the following topics:
What is the difference between a crush injury and crush syndrome?
What is traumatic asphyxia and why do healthcare workers need to be aware of it?
What do healthcare workers need to monitor when caring for patients who have been in crowd crush injuries? (reperfusion injuries, etc.)
Sara Flately
The Consequences of Multiple Fractures
Fragility can occur with age, causing an older adult to be more susceptible to multiple fractures from falls, which can often lead to significant pain and distress. This session looks at this underrated area of concern that has a profound impact on an individual's quality-of-life, if it is not addressed. It includes:
What common fractures occur in the older adult after falls?
What can you do to reduce the risk of fractures?
How can we provide comprehensive care to an older adult with multiple fractures?
3:30 Afternoon Tea
---
Dr Maria Nittis
When Domestic Violence Triggers Trauma
Things are not always what they seem. Bruising sustained from a fall down the stairs or a head injury with a vague explanation may be hiding a story of domestic violence. In this session, we will explore the challenging situation where we suspect an accident may have occurred as a result of domestic violence. Topics include:
What are the red flags that may indicate potential domestic violence?
What is a "forensic injury" and how can we correctly identify and document them?
Strangulation – what is it, what are the red flags, how should it be investigated
What happens for a domestic violence victim in the justice system
4:30 Close of Day One of Conference
---
Day Two
9:00 Commencement of Day Two
---
Trish Lemin
Suspected Spinal Injury Assessment and Prehospital Management
Spinal injuries result from both traumatic and non-traumatic causes. It is crucial that we are aware of the signs of a spinal injury, and how to manage these cases even before the patient's arrival at the hospital. This session will discuss spinal injury management and includes the following topics:
Why is the mechanism of injury essential to know about?
How can nurses ascertain the level of injury at the first instance?
What can nurses do to protect the patient from further injury when there are limited resources available?
Nursing management of poikilothermic patients
Nadine Alcorn
Where to Start with Paediatric and Obstetric Trauma
Specific population groups require unique consideration. Physiological differences must be considered to best respond to the physical needs of children, neonates, and obstetric patients. Psychologically, children are, of course, not immune to the effects of loss, grief, and destruction. Expectant mothers present specific physiological and emotional considerations. This session focuses on paediatric, neonatal, and obstetric-specific trauma injury management. It includes:
The physiological differences that make pregnant women, neonates, and children at greater risk of harm during a major trauma incident
Emergency paediatric and obstetric care pearls
How to triage children in mass casualties
Atypical injuries we may not think of
10:45 Morning Tea
---
Trish Lemin
Managing Severe Burns
Severe burns (>20% TBSA burns, high voltage electrical injury (>1000 volts), or inhalation injury with or without dermal injury) require immediate treatment to minimise injury and prevent mortality. This session will discuss the latest updates in managing severe burns. It includes the following topics:
In what way can we effectively manage pain in severe burn patients?
When is intraosseous access needed in treating a burn patient?
How can we treat a suspected airway burn?
Trish Lemin
Tourniquet Usage in a Civilian Prehospital Setting
The tourniquet, first used around the Roman times, has made a comeback after falling out of use due to the risk of unnecessary amputations. A recent study in Texas showed a sixfold reduction in fatalities in patients with vascular injuries to their extremities when tourniquets are used to control bleeding. This session will focus on the importance of tourniquet usage and includes the following topics:
When and how do we use a tourniquet?
How long can we keep a tourniquet on a limb?
What are the complications that may arise from the application of a tourniquet?
Is there a way to apply a tourniquet to a junctional injury?
1:15 Lunch and Networking
---
Damon Peck
Giving Life - Organ Donation
Despite medical attention, major trauma may result in the irreversible loss of brain function. There is always a chance that some of these patients are eligible for organ donation or registered as an organ donor. In this session, we will discuss:
What are the criteria for an eligible donor in the setting of major trauma?
How can we respectfully approach the patient's family regarding organ donation?
A look at some of the clinical and ethical considerations in organ donation
3:15 Afternoon Tea
---
Anthony Cook
Hospital Preparedness for Major Trauma in a Mass Casualty Incident
When mass casualty incidents result in major trauma, hospitals have to be ready to handle the influx of injured patients. This session will discuss hospital preparedness in these scenarios, and includes the following topics:
What are the priorities of care and management for major injuries during a Mass Casualty Incident?
What staffing considerations are required to deal with a MCI?
Are simulations to prepare for major trauma emergencies that result from mass casualty incidents a good way to prepare staff members for these?
4:30 Close of Conference and Evaluations
---
The Goal
Need for Program
Major trauma can be debilitating, and even fatal. Health professionals who work in prehospital and hospital settings have to be prepared at all times in the event that a major trauma patient comes their way. Nurses and other health professionals must use their critical thinking skills to manage each major trauma patient and their injuries. Education that is specifically tailored to those who work in this specialised area is crucial if morbidity, mortality, and permanent disability are to be averted.
Purpose of Program
The purpose of this conference is to improve the outcomes of major trauma patients by enhancing nurses' and other health professional's knowledge about the latest evidence-based strategies to assess and manage major trauma injuries.
Your learning outcomes:
1
Provide care to major trauma patients that is aligned with current standards of professional practice to reduce morbidity, mortality, and permanent disability
2
Reinforce existing knowledge and skills relating to the initial assessment and triage of major trauma patients
3
Improve health outcomes by implementing evidence-based practice to manage a range of injuries
4
Be more confident in approaching the subject of organ donation responsibly and respectfully
Major Trauma Conference
Location
Date
Major Trauma Conference
11 Hours | 30 Mins
---
Get a Letter of Support
Are you looking for support from your manager to attend this event?
Enter your email below and we'll send you a letter of support
Mailing List
Stay up-to-date with the latest event information from Ausmed.