Major Trauma Conference
2 Day Conference for Nurses Working in Emergency Settings
Overview
Major trauma incidents can happen without warning. Are you prepared for when a major trauma patient comes your way? Since no two major trauma incidents are the same, education is essential to ensure you are confident and always ready to act. Attend this conference to improve outcomes for major trauma patients. Topics include:
How to treat penetrating injuries
Catastrophic haemorrhage management
Where to start with paediatric and obstetric trauma
Prehospital management of suspected spinal injury
A look at delayed accident symptoms and much, much more…
Don't miss out on an opportunity to attend this new event. Book now!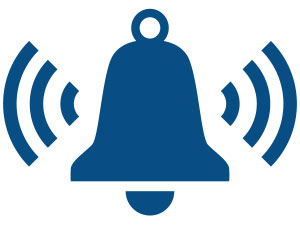 Get Event Alerts
Set a reminder email for this event
The Goal
Need for Program
Major trauma can be debilitating, and even fatal. Health professionals who work in prehospital and hospital settings have to be prepared at all times in the event that a major trauma patient comes their way. Nurses and other health professionals must use their critical thinking skills to manage each major trauma patient and their injuries. Education that is specifically tailored to those who work in this specialised area is crucial if morbidity, mortality and permanent disability are to be averted.
Purpose of Program
The purpose of this conference is to improve the outcomes of major trauma patients by enhancing nurses' and other health professional's knowledge about the latest evidence-based strategies to assess and manage major trauma injuries.
Your learning outcomes:
1
Provide care to major trauma patients that is aligned with current standards of professional practice to reduce morbidity, mortality and permanent disability
2
Reinforce existing knowledge and skills relating to the initial assessment and triage of major trauma patients
3
Improve health outcomes by implementing evidence-based practice to manage a range of injuries
4
Be more confident in approaching the subject of organ donation responsibly and respectfully
Major Trauma Conference
Location
Date
Major Trauma Conference
11 Hours | 0 Mins
---
Get a Letter of Support
Are you looking for support from your manager to attend this event?
Enter your email below and we'll send you a letter of support
Mailing List
Stay up-to-date with the latest event information from Ausmed.