Print Brochure
Nursing Documentation and Troubleshooting CPD Seminar
2 Day Personalised Teaching Seminar to Help You Protect Your Registration
Overview
If you did not write it – did it even happen? Attend this seminar and find out what your documentation reveals about your professional knowledge. It includes:
Are you documenting correctly?
How do your perceptions and attitudes influence your approach to documentation?
Is mandatory in-house education really CPD?
What does CPD have to do with quality and safety?
What are the care issues that underpin what you write?
How do patient preferences, clinical reasoning, and evidence relate to your documentation?
How to see documentation as a tool to get you someplace better
Attend this seminar to gain confidence in your practice. Book now!
Need for Program
Modern regulation of nurses is stringent and requires familiarity with increasingly high standards of communication and documentation across a range of media. What and how you write tells a great deal about you and your professional knowledge and skills. Your nursing documentation provides a trail of insight into how you assimilate patient preferences with your knowledge and clinical reasoning resulting in your choice of care. Put simply, your documentation provides written evidence of your professional interventions. This is why it is such a powerful tool. This notion of documentation not only concerns patient/client care but also includes the compilation of a portfolio of proof of competence in practice. Your nurse's registration (and income!) is therefore dependent upon your proof of completion of annual mandatory continuing professional development (CPD). Overall, there is a need for education that enables nurses to upgrade the nature of their professional documentation/data entry requirements across the scope of their practice. Therefore, at a time when the quality of nursing documentation is intrinsically linked to professional ability, quality improvements, and safety, it is essential that nurses have access to education on this topic.
Purpose of Program
This program's purpose is to review the nature of nursing documentation across all media and how it reflects the provision of safe, quality, effective, and evidence-based care at all touch points. A further aim is to enhance nurses' knowledge about what constitutes CPD and to reveal how this steers personal career aspirations towards success.
Your Learning Outcomes
Explain the purpose and functions of nursing documentation/data recording and how it relates to professional accountability
Demonstrate a concise trail of evidence/documentation about a person whose condition is unchanged or has deteriorated, including your actions and how the resulting outcomes improve patient care
Analyse the differences between a gap, a need, and a want for CPD education and explain the significance of each concept
Conceptualise a personal career goal, construct a focused, CPD plan (to the Australian Health Practitioner Regulation Agency – AHPRA standards) that relates to both your context of practice and career aspirations, and explain your rationale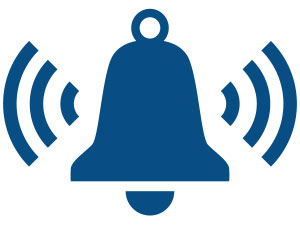 Get Event Alerts
Set a reminder email for this event
Schedule
Day One
---
8:30am - Registration and Refreshments
---
9:00am
Under Scrutiny from All Angles – PINs, Pages, Phones, and Surveillance
Without realising it, many nurses work in an environment in which their every action is traceable, or recorded. How can you safeguard your practice in this type of environment? It includes:
Are you under video surveillance in your workplace corridors or car parks and what are the implications of this?
Are you photographed dispensing S4 & S8 drugs from the DD cupboard? Who else can document notes under your name?
Anonymous notices in the tea room ... what do they really say?
---
9:45am
Astute Documentation – Avoid Being the Invisible Nurse
What do the data entry times or notes on your medication charts or patient notes reveal about you? Concise documentation offers a clear picture of the progress – or lack of progress – of a patient's condition. This session looks at the purposes of documentation and its characteristics, standards of "professional" language, and statements. It includes:
What contribution does competent documentation make to nursing care?
How can timely documentation enhance a patient's care and protect a nurse's reputation and standing?
When do nurses need to document the actions of other staff, such as when supervising Assistants in Nursing (AIN) or interactions with medical officers?
How do you document the objective "radar" observations and subjective behavioural changes that you have noticed?
---
10:30am - Morning Tea
---
11:00am
Photo Documentation – More than Just Taking a Snap!
There has been a recent increase in the use of photography as part of clinical record keeping. This has in part been due to an increase in the opportunity to share images through advanced technology. However, whilst there are a number of benefits to taking photographs in the clinical setting the advantages of doing so need to be balanced with the legal and ethical obligations of the health provider. This session will explore this form of documentation in more detail and include a look at:
Indications for the use of photo documentation
Legal and ethical issues associated with photo documentation
Important considerations that should be included in policy development
---
11:45pm
Self-Protection – Reporting "High Risk" Situations and Incidents
Well considered professional documentation improves patient care, lowers risk, and promotes quality. It is also a means of protecting your registration, reputation, and income. This session will explore the notion of documentation as a form of personal protection. It includes:
Tips on anticipating tricky situations which can become "high risk" for you
Completing "Riskman" incident reports and other timely ways of informing appropriate people
Nurses' responsibility and authority – getting and giving instructions
What does ISBAR mean to nurses?
---
12:30pm - Lunch and Networking
---
1:30pm
From the Bedside Handover to the Patient
Communication, in many forms, is seen as an essential skill in nursing, particularly patient-centred care. Yet, communication in its diverse forms can be a source of risk. This session considers some common scenarios related to communication. It will assist you to examine where in your practice you can enhance the accountability of your practice through sound communication. It includes:
Speaking at the bedside handover
The etiquette of bedside handover and talking about a patient/family
Professional exchange of essential information for optimal patient outcomes
Tips on writing sensitive matters in patient notes
When you do (and don't) want to obey what the computer or the form instructs you to do
---
2:30pm - Afternoon Tea
---
3:00pm
Safe Use of Social Media – A Guide for Nurses
Some handheld devices and small IT devices have helped improve patients' wellbeing in the home and hospital. However, one outcome is that nurses may unwittingly become "movie stars" without their consent. This session looks at some of the pitfalls of social media for health professionals, including texting and taking photos with mobile phones while at work.
Why has the NMBA warned nurses about using social media?
What do nurses need to be wary of when posting on Facebook and other social media sites?
---
4:15pm - Close of Day One of Seminar
Day Two
---
9:00am - Commencement of Day Two
---
9:00am
Nurse Documentation – Your Professional "Footprint"
This introductory session sets the scene for this seminar by reflecting on the factors changing the governance environment of all health professionals. It includes the impact that evidence and new knowledge are having on the regulation of nurses. It includes:
What's happening in healthcare and why does accountability matter so much?
What are the roles of the different agencies which impact on what a nurse can and/or should do?
What AHPRA means to you – the Australian Health Practitioners Regulation Agency (AHPRA)?
What are the roles of the Nursing and Midwifery Board of Australia (NMBA) and nursing associations, such as the State Nurses' Association and others?
---
9:45am
Protecting Your Nursing Qualifications and Your Income – What Does CPD Mean to You?
There have recently been some major changes in the regulation of nurses, which have profound implications for every registered nurse. The onus of responsibility for proving competence to practice lies firmly with each individual health professional, which means we nurses must have complete documentation in place to demonstrate the rationale behind your selection and undertaking of CPD activities. Today's program will explain the rationale behind the CPD policy, why we all need to take it seriously and how each of us can plan to achieve our career goals. This session will:
Revise the differences between qualifications and registration both for nurses who are hospital trained and those with a nursing degree from a university
Make a link between protecting your income and undertaking legitimate CPD
---
10:15am
Protecting Your Registration with CPD
How does a nurse who has been employed for a long time in non-nurse activities (e.g. medical secretary, drug company representative, beauty therapist) end up no longer sufficiently competent to remain registered as an enrolled or registered nurse? This session will use a case scenario to highlight the importance of CPD that is underpinned by evidence as a means of protecting your registration and therefore your livelihood. Come away seeing the value in "never giving up your clinical nursing skills and CPD".
---
10:45am - Morning Tea
---
11:15am
CPD – Troubleshooting and Clarification
This interactive session will help clarify some of your questions on CPD. It includes:
Why did CPD become mandatory?
What comprises legitimate CPD for nurses and midwives?
What sort of learning activities fulfil the CPD requirements?
How do you calculate your individual learning requirements?
---
11:45am
How and Where Can You Document Your CPD?
This session will help you understand how to document audit-proof CPD. It includes:
More than just certificates – what sort of "proof" is required to be included in your CPD portfolio?
Advantages of documenting and storing your CPD online and how this might assist you in the future
Recouping CPD costs and tax rebate claims
---
12:15pm - Lunch and Networking
---
1:30pm
Strategic Planning and CPD – Aligning Your Learning to Match Your Career Goals
In this session, you will document how you identified the gap in your knowledge, wrote the need for your personal education, planned and selected your activity, and evaluated the outcomes. Reflection will be encouraged on the following:
What topics do you need to explore for your current job?
Should you include things such as ward orientation or policy development projects?
How can you be sure the education you receive is reputable?
What topics might you include toward your future career goal?
What learning/teaching methods suit you best?
How can you match your time constraints, interests, and learning styles for CPD?
---
2:30pm - Afternoon Tea and Coffee
---
3:00pm
Planning Your Next Career Move
Knowing your next career goal should influence the CPD activities and topics you now undertake. This will help ensure your learning will impact on your documentation skills and "voice" as a confident professional nurse. This is the time to imagine your next career move, which may include ideas about:
Gaining post-graduate qualifications related to nursing or something different
Job-sharing or changing from full-time to part-time work
Transitioning into semi-retirement
Up-skilling for nurse specialist or consultancy
Moving between private and public employment sectors
---
4:00pm
Reflection, Final Comments, and Questions
---
4:15pm - Close of Seminar and Evaluations
Presenters