Party Drugs Conference
2 Day Conference for all Nurses, other Health Professionals, including Paramedics and Teachers Working with Adolescents
Overview
Do you know that everyday items found in local supermarket aisles are being used to mimic the effects of illicit drugs? Despite warning labels declaring they are "not for human consumption", bath salts, drain cleaner, and bleach are just some of the substances that are combined with illicit drugs to form emerging "party drugs". They are highly accessible and cheap, yet unpredictable and often undetectable. Find out about:
The pharmacology of party drugs – what's really in MDMA, ketamine, and ecstasy?
Are they addictive?
Do party drugs change the brain?
What is "chemsex"?
Can party drug use trigger psychosis?
How do you distinguish a "comedown" from a depressive episode?
What are the current arguments for and against pill testing?
Don't miss this conference – Book now!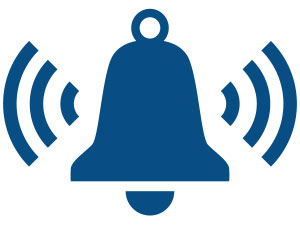 Get Event Alerts
Set a reminder email for this event
The Goal
Need for Program
No matter where a health professional works, they may encounter the impact of "party drugs". They are cheap and accessible yet illegal and appear to be gaining popularity. However, their impact can be fatal due to the unknown and harmful composition of these substances. Nurses and other health professionals, as well as teachers, need to be able to identify and rapidly respond to people affected by these emerging modern drugs. Increased awareness of the nature of these drugs will assist in the prevention and effective minimisation of harm and, thereby, improve health outcomes.
Purpose of Program
The purpose of this conference is to inform health professionals and teachers about the risks associated with the use of "party drugs" and strategies to minimise harm, particularly among adolescents and young adults.
Your learning outcomes:
1
Appropriately assess a person in your care for symptoms associated with the use of party drugs
2
Provide effective management and supportive care to a person affected by party drugs
3
Explain the risks of toxicity and the associated medical implications of party drugs
4
Appropriately encourage harm reduction strategies for users of party drugs
Party Drugs Conference
Location
Date
Party Drugs Conference
11 Hours | 0 Mins
---
Get a Letter of Support
Are you looking for support from your manager to attend this event?
Enter your email below and we'll send you a letter of support
Mailing List
Stay up-to-date with the latest event information from Ausmed.