Port Macquarie Nurses' Conference
Two Days – Learn Locally with Ausmed
Overview
Ausmed believes it is essential that nurses living in the Port Macquarie region have access to effective and engaging CPD on an annual basis. We look forward to receiving your support to ensure that this Local Nurses' Conference is brought to Port Macquarie every September. Book your place at this year's event and:
Gain new knowledge for contemporary practice
Network, share experiences, and connect with like-minded colleagues
Help meet your CPD requirements
Enrich your professional practice and personal growth
Improve health outcomes specific to your local community and much, much more…
We recognise that attending a conference requires planning and the support of your organisation. See below to find out how you can gain support to attend this event.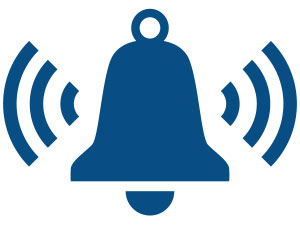 Get Event Alerts
Set a reminder email for this event
Schedule
Day One
8:30 Registration for Day One
---
Mike Smith
The Mental Health Journey: From an Acute Episode to Diagnosis to, for Some, Long-Term Mental Illness
Mental illness can be complex and, at times, unpredictable. Its prevalence and level of severity depend on an individual's past experiences, genetic makeup, access to treatment, and support and education. This session will look into acute and long-term mental illness and how they differ. Topics include:
Why so much stigma, shame, and embarrassment around mental illness versus physical illness?
How should we view recovery?
Why is "hope for recovery" so important for every person living with a mental illness?
What is the difference between acute and long-term mental illness?
How prevalent is acute versus long-term mental illness?
What constitutes "treatment" for a person with a long-term mental illness?
10:15 Morning Tea
---
Sue Leahy
Being Hypervigilant for Hypoglycaemia
Complications associated with diabetes, such as hypoglycaemia, can be severe. Prevention is paramount and can reduce the likelihood of a person experiencing a hypoglycaemic episode. This session will dive deeper into the prevention of diabetes emergencies, with a focus on hypoglycaemia. It includes:
What is hypo unawareness?
How can you identify hypoglycaemia?
What is the latest evidence in managing hypoglycaemia?
Sue Leahy
Modern Diabetes Management and Workable Strategies
What other medicines may be helpful to complement those used for diabetes control? Controlling diabetes is not just about regulating blood glucose levels. By examining diabetes and its adverse effects, combined with the current trends in diabetes management and education, your skills in diabetes management can be honed. This session includes:
What are the current recommendations for the maintenance of general health in a person with diabetes?
An update on diabetes management
Who should be involved in the process of educating a person with diabetes?
What concerns exist with regard to current education activities?
12:15 Lunch and Networking
---
TBA
Medicine Used in the Very Old – What You Must Know to be Safe
As people age their ability to metabolise medicines becomes challenged. In this session, you will look at why this is the case. You will refresh your knowledge of the key changes and the clinical implications of this. It includes a refresher on:
The ageing kidney and liver and their effect on medicines
The safest medication delivery mechanisms – tablets, immediate release or sustained release, patches, MDIs, turbuhalers, or nebulisers
The dangers of crushing medicines and the alternatives
Concerns about over-the-counter medicines (such as ibuprofen) – why they are particularly concerning
Top 20 drug interactions you must be aware of
2:45 Afternoon Tea
---
TBA
The Toxicology Detective
What causes a substance to become toxic? Why is it that innocuous substances can suddenly pose a threat to health? This session highlights the key principles of toxicology, providing essential foundations for the modern management of "The Poisoned Patient". Topics include:
What substances become poisons and why?
How do toxins affect the body?
How are toxidromes useful?
Which antidotes are used and why?
Are there new ways to remove toxins?
4:00 Close of Day One of Conference
---
Day Two
9:00 Commencement of Day Two
---
Mike Smith
Boundaries – The Key to Not Taking "it" Personally:
Too often people in the workplace experience negative emotions as a result of incivility. This, clearly, can be destructive and lead to disengaged workplaces where no one benefits. Establishing and maintaining clear personal boundaries has proven to be an effective strategy for dealing with unpredictable and unstable behaviours of others, including other staff. This session highlights:
How can personal boundaries protect you from manipulation?
How can you build and maintain boundaries that you are comfortable with?
What do you do when your boundaries are challenged?
Mike Smith
Not Just a Bit Down – Depression and Its Debilitating Effects
Depression is a disorder that affects one in four people in Australia. It is an illness that can be debilitating to the person and their carers, as well as a challenge to treat. This session will look at:
The difference between normal ups and downs and clinical depression
Risk factors for depression – from genetics to circumstances to lifestyle, and why all are important
Treatment options for depression – there's more to it than just medication
Communication skills that are helpful when interacting with someone who experiences depression – why patience, compassion, and empathy are so important
11:15 Morning Tea
---
TBA
Recognising and Responding to Clinical Deterioration
How confident are you in your ability to recognise and respond to the early signs that a patient may be deteriorating? How can you ensure that you have the knowledge and ability to take the necessary action and prevent harm? This session will identify common types of clinical deterioration with a focus on cardiac, respiratory, and renal dysfunction. Topics include the clinical manifestations, investigations, and appropriate nursing actions of the following:
Atelectasis
Acute pulmonary oedema
DVT/PE
Hypovolaemic shock and haemorrhage
Atrial fibrillation
Acute ECG changes
Acute kidney injury
TBA
Surviving Sepsis and Early Recognition
Sepsis is a potentially fatal condition caused by a whole-of-body inflammatory response to severe infection. Preventing mortality related to sepsis begins with early detection and timely interventions. This session uses case scenarios to explain the pathophysiological mechanisms through which sepsis develops. It will look at how you can detect the early warning signs of sepsis. Finally, it will assist you to understand the evidence-based management of this potentially fatal condition. It includes:
What are the new definitions of sepsis?
Early recognition – what are the clinical signs of sepsis in adults?
What next – how is sepsis managed?
1:30 Lunch and Networking
---
Mike Smith
More than Just "Stressed" – Understanding Anxiety
Often, a degree of anxiety is beneficial to keep us safe and motivated. At one point or another most of us are likely to experience some level of anxiety. However, when consumed by it, it can quickly become debilitating and life-altering. This session will review these common mental health conditions. Topics include:
What is stress and how is it beneficial?
How does anxiety differ from stress?
Anxiety vs anxiety disorder – what are the key differences?
How can you manage stress and normal anxiety?
What treatments exist for anxiety disorders?
3:15 Afternoon Tea
---
Mike Smith
Overcoming Occupational Worry – How to go Home Happy
Did I sign that medication chart? Did I miss something? Did I do the right thing? Should I call work and check? You are not alone if these doubts filter through your mind on your way home from a long shift. If they don't, you're a lucky one and can come to this session ready to share your tips. Feeling satisfied that your work is done and having clear boundaries between your professional and personal lives are key ingredients to surviving shift work. This session includes:
What's normal and what's not – identifying unnecessary worry
The power of positive psychology and self-talk
Boundaries – how to leave work at work
4:30 Close of Conference and Evaluations
---
The Goal
Need for Program
Engaging in CPD is essential for all health professionals to maintain, improve, and broaden their knowledge, skills, and practice. CPD assists health professionals to stay up-to-date with changes in clinical practice and emerging new evidence in order to enhance their patient outcomes. It is also a professional registration requirement. There is a need for formal CPD to be provided directly to regional Australian nurses, midwives, and other health professionals who may not otherwise be able to access engaging and effective continuing education.
Purpose of Program
The purpose of Ausmed's local nurses' conferences is to provide health professionals who work in regional Australia with current knowledge about a range of professional and clinical practice topics that will improve the provision of holistic care.
Your learning outcomes:
1
People with health risks will receive preventative care and education to avoid illness
2
Better patient outcomes will be achieved through the application of up-to-date knowledge related to specific interventions
3
Interprofessional collaboration will be optimised to enhance patient outcomes
4
Patient outcomes will be underpinned by evidence-based practice, recognised standards, and guidelines
Port Macquarie Nurses' Conference
Location
Date
Port Macquarie Nurses' Conference
10 Hours | 30 Mins
---
Get a Letter of Support
Are you looking for support from your manager to attend this event?
Enter your email below and we'll send you a letter of support
Mailing List
Stay up-to-date with the latest event information from Ausmed.