Overview
Chronic illness is now rampant. Good outcomes are directly related to whether professional interventions are put in place. Attend this conference and discover some of the best practices that help people manage their life with a long-term condition. Topics include:
Rethinking chronic disease
Understanding chronic mental health conditions
Asthma, COPD and the practical use of inhaler devices
The key to cardiovascular health
Modern diabetes management and much, much more …
Don't miss out on an opportunity to network with your colleagues. Book now!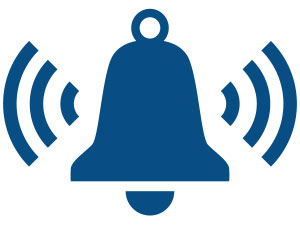 Get Event Alerts
Set a reminder email for this event
The Goal
Need for Program
Chronic disease is an umbrella term for a raft of different conditions that have a serious impact on living everyday life. According to the Australian Institute of Health and Welfare (AIHW), half of all Australians have a chronic illness. As well, most people with chronic conditions invariably develop complex health care needs and have a diminished quality of life as a result. They are also more likely to die prematurely. Prevention of health deterioration and the impact of chronic disease on individuals within any community is becoming a major focus of professional health practitioner concern. Assessment and the implementation of proactive strategies will assist people to better manage their conditions. This includes interprofessional systems that can encompass the complex needs of individuals who face confronting holistic life challenges.
Purpose of Program
The purpose of this conference is to improve the health outcomes of people living with chronic conditions and to maintain optimal health and well-being despite their condition.
Your learning outcomes:
1
Assist a person to minimise the escalation of illness from an acute stage into a chronic condition through the use of interprofessional collaboration
2
Focus self-management strategies on improving quality of life and everyday activities for people with chronic conditions
3
Provide culturally appropriate holistic care to patients affected by chronic diseases
4
Provide care to patients that is aligned with best-available evidence to reduce the burden of disease and prevent fatal burden
Sydney Chronic Disease Conference
Location
Date
Sydney Chronic Disease Conference
11 Hours | 0 Mins
---
Get a Letter of Support
Are you looking for support from your manager to attend this event?
Enter your email below and we'll send you a letter of support
Mailing List
Stay up-to-date with the latest event information from Ausmed.