Overview
Do you work in a hospital, in primary care, or in the community? Do you regularly care for people with a concurrent mental illness? Even if you are highly experienced in your speciality, are you confident in your knowledge of common mental health conditions? Many people suffering from a mental illness will be admitted to hospital or enter a primary care clinic. Attend this conference to better understand:
The multiple myths associated with borderline personality disorder
When trauma lingers – a look at PTSD
How to perform a mental health examination
How to help people work through their anxiety
The unsavoury effects of antipsychotic medications and much, much more…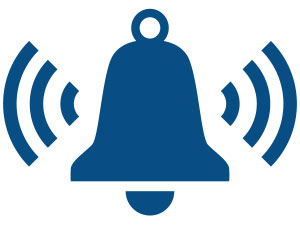 Get Event Alerts
Set a reminder email for this event
The Goal
Need for Program
People who enter a general healthcare setting with a physical health complication and have a concurrent mental illness must receive comprehensive care. The ability of nurses and other health professionals to provide holistic health care to all people with a co-existing mental illness is highly dependent on a sound knowledge base. There is a timely need for an evidence-based update on a range of common mental health disorders and conditions so that informed health professionals are better positioned to support a person with a mental illness.
Purpose of Program
To provide nurses and other health professionals who work across a range of general healthcare settings with a comprehensive update on common mental illnesses so as to improve a person's health outcomes.
Your learning outcomes:
1
People in your care who have a concurrent mental illness will experience a trauma-informed approach to care
2
Your improved understanding of mental illness will result in greater patient satisfaction in general healthcare environments
3
People hospitalised with a physical health complication who have a concurrent mental illness will feel safe and secure as a result of practical techniques being employed
4
You will be able to establish clear personal boundaries and maintain them to promote a strong, safe therapeutic alliance
Sydney Mental Health Conference
Location
Date
Sydney Mental Health Conference
11 Hours | 0 Mins
---
Get a Letter of Support
Are you looking for support from your manager to attend this event?
Enter your email below and we'll send you a letter of support
Mailing List
Stay up-to-date with the latest event information from Ausmed.