Overview
Nurses working in any area are likely to care for people who have or at risk of developing a blood clot. While prevention is paramount, are you confident that you would be able to recognise and respond to a patient who developed a clot? Attend this two day conference to refresh your knowledge on causes and clinical management of specific types of clots. Includes:
How do you know your patient has a clot?
'The Clotting Cascade' - understanding coagulation
'Stop the Clot' - Update on anticoagulant agents and other medicines for VTE prophylaxis
What's the connection between hormones and clotting?
Disseminated intravascular coagulation (DIC) - a complex conundrum?
Stopping clots and other complications associated with CVADs
The correct use of compression socks and stockings and much, much more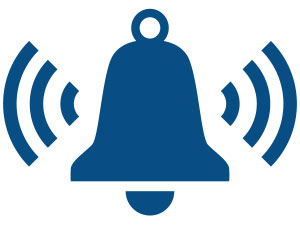 Get Event Alerts
Set a reminder email for this event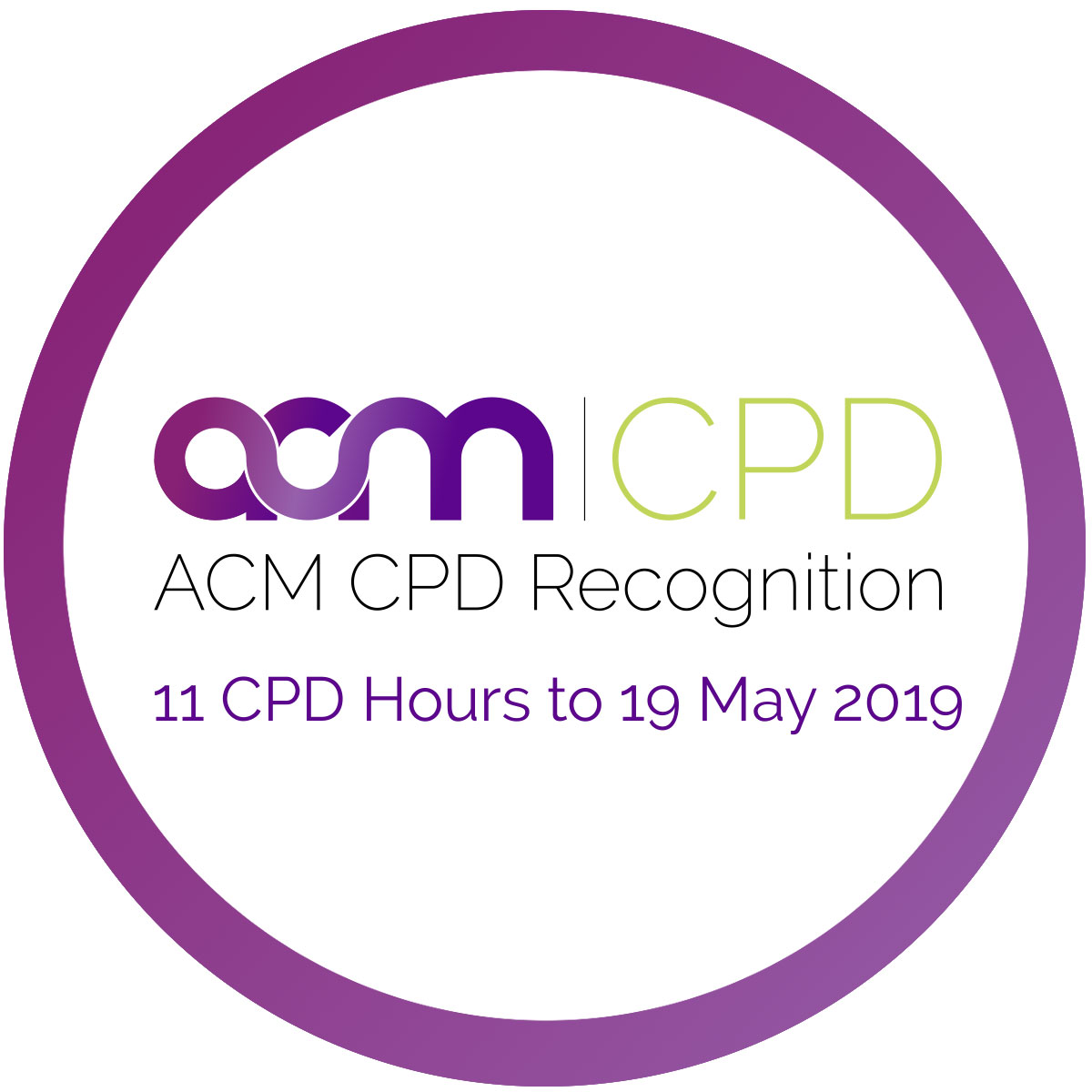 Australian College of Midwives CPD Recognised Activity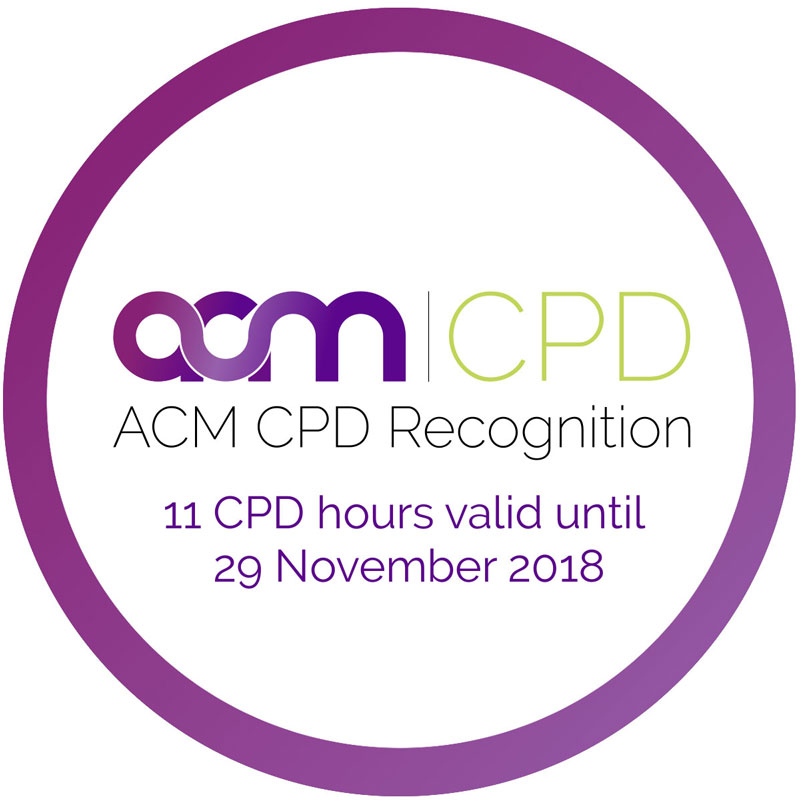 Australian College of Midwives CPD Recognised Activity
Schedule
Day One
8:30AM Registration for Day One
---
Jo Reading
The Clotting Cascade - Understanding Coagulation
Coagulation is a very complex process which, under normal, circumstances results in the blood clotting. How does this actually happen and why is it so important? This opening interactive session will help you to understand the series of events that are fundamental to the body's ability to clot.
Sue de Muelenaere
Veins, Valves and Arteries - a Review of What Goes Where
Many thousands of Australians develop clots each year. There are known pathologies that affect or cause clotting which can be life-threatening. For example, VTE can cause extensive disability as well as death. This has a considerable burden not just at an individual level, but also in terms of costs to healthcare and the community. Nurses and midwives are key practitioners in preventing, identifying and managing these conditions. This introductory session includes a review of key cells and structures that are most relevant to nurses when we consider clotting. Includes:
What are the components of blood and their roles?
Principles of blood volume - deoxygenated blood versus oxygenated blood and cardiac output
Veins and arteries - including major arteries and veins in the body
10:45 Morning Tea
---
Jo Reading
Stop the Clot: Venous Thromboembolism (VTE) Guide for Nurses
For any hospitalised patient, the risk of VTE is elevated. Nurses are at the forefront of VTE prevention throughout the patient journey. This session will provide an evidenced-based update on the rationales and correct use for the prevention of VTE. Includes:
Who is at risk for developing clots and how do we assess this?
Application in practice of NHMRC – NICS Clinical Practice Guidelines for the Prevention of Venous Thromboembolism
Practice guidelines for mechanical VTE prophylaxis (e.g. anti-embolism stockings and sequential compression devices)
Correct use of compression stockings
Jo Reading
Recognising a Clot - Nursing Signs and Symptoms
Blood clots are a serious, potentially life-threatening clinical condition that must be immediately recognised and assessed if patient outcomes are to be satisfactory. Although there is a widespread awareness of the risk that blood clots may develop, this may not translate to being familiar with their exact signs and symptoms. This session will go back to basics to help you understand how to perform a detailed assessment for DVT and PE so that you can immediately recognise if should they develop. Includes:
What physical signs may indicate a DVT or PE?
Diagnosing deadly clots - ultrasounds, CTPA and VQ scans - what are we looking for and why?
What pathology changes may indicate a clot?
What changes in clinical observations must make you immediately suspicious of a PE?
What comes after assessment? A look at common interventions
1:00PM Lunch and Networking
---
Debbie Rigby
Medicines that Affect the Blood - Food, Drug and Complementary Medicine Interactions
Medicines that affect the blood are frequently administered by nurses. Understanding the mechanism of these regularly used medicines is essential. In particular, understanding the potential for serious food, drug and complementary medicine interactions is paramount if nurses are to improve patient outcomes and prevent adverse drug reactions. This session will review some important clinical considerations with a focus on common drug, food and complementary medicine interactions associated with these medicines. Includes:
Warfarin - dangerous interactions you must be aware of
Anti-platelet agents - what interactions are most serious?
What about new oral anticoagulants (NOACs)?
3:00 Afternoon Tea
---
Peta Trenoweth
Surgery and Clotting - Orthopaedic Perspective
All surgical procedures represent a high risk of VTE. Orthopaedic patients are among the most vulnerable due to a range of factors including functional restrictions and prothrombotic processes related to injury. The risk of VTE for orthopaedic patients begins at injury and extends well beyond hospitalisation. The surgeon must balance effective VTE prophylaxis with bleeding risk in this high risk patient group. This session will discuss:
Risk identification and risk reduction strategies from pre-admission to discharge for patients undergoing orthopaedic surgery
Recommendations for extended mechanical and chemical prophylaxis in orthopaedic patients
The challenges in providing effective VTE prophylaxis in elective orthopaedic surgery and complex trauma
4:30 Close of Day One of Conference
---
Day Two
9:00AM Commencement of Day Two
---
Jo Reading
Disseminated Intravascular Coagulation (DIC)
DIC is a life-threatening complication of a range of disorders including injury, blood transfusion, complications of pregnancy and cancer. Although rare, it can be both acute and chronic, making its occurrence relevant to all nurses and midwives. Small clots form in blood vessels resulting in significant organ damage and even death. This session reviews this condition and includes:
What are the risk factors for developing DIC?
What is the underlying pathophysiology and how does it relate to clots?
Signs and symptoms
What treatment is available and how are nurses involved in the management of this?
What is the prognosis?
Amanda Ullman
Central Venous Access Devices - Preventing Thrombosis, Occlusion and Other Complications
Central venous access devices (CVADS) are essential for management of many complex health conditions with their use in the community becoming more common. The type of CVAD, their placement and management are essential to reduce the risk of complications such as thrombosis, as well as promote device longevity. This session reviews key considerations relating to the management of CVADs including the prevention of thrombosis and occlusion, and includes:
Review of devices - what goes where?

peripheral IV devices
central venous access devices (CVCs and PICCs)

Catheter selection - choosing appropriate devices
Complications - during and following insertion, with a focus on preventing thrombosis and occlusion
Management principles - blood sampling, flushing, medication/fluid administration and dressing and line changes
Common troubleshooting tips
11:00 Morning Tea
---
Dr Treasure McGuire
Hormonal Medications and Clotting - What's the Risk?
There is continual debate about the relationship between hormones and blood clots. But, what is the actual evidence? This interesting session considers the literature on this topic. Includes:
Hormones and clots: what is the relationship?
How does the oral contraceptive pill lead to clots?
Is hormone replacement therapy (HRT) a risk factor even if the dose is very small?
Risk v benefits - understanding the options
Dr Lavinia Codd
Ischaemic Stroke - Catastrophic Clotting?
Ischaemic stroke occurs as a result of a blood clot or obstruction of flow to the blood vessels that supply the brain. It is estimated that ischaemic stroke accounts for 80% of all cases of stroke which is much more than haemorragic stroke. Due to the huge potential for disability and death as a result of stroke and the impact that early recognition plays to improve outcomes, this session is dedicated to improving your understanding of the following:
Overview of ischaemic stroke - what is happening in the brain?
Common presentations - who is most at risk?
Recognising stroke FAST (and other signs and symptoms)
A personal account of recovery - what makes a difference?
Restoring cognitive functions in an animal model of stroke - exciting research developments with the potential for human translation
1:15PM Lunch and Networking
---
Joanna McCosker
Inherited Bleeding Disorders - Haemophilia and von Willebrand Disorder
This session will explain the nursing management of two inherited bleeding disorders; Haemophilia and von Willebrand Disorder. While their causes, incidence and management vary, these bleeding disorders relate to difficulties in clotting. Topics include:
What is haemophilia?
How does it differ to von Willebrand Disorder?
Which clotting factors do these conditions relate to?
Complications and other conditions associated with inherited bleeding disorders
Nursing management across a range of scenarios including mechanisms of common medications
3:15 Afternoon Tea
---
Jane Stanfield
Now What? Clinical Leadership at the Bedside
Clinical nurse leaders integrate nursing expertise, new knowledge and patient preferences to address gaps in care as well as system problems. Applying new knowledge that you have gained or existing knowledge that you have had reinforced over these past two days is unfortunately not as straightforward as we might think. Despite high personal motivation, there may be environmental barriers that prevent this knowledge from being put into practice. This session will arm you with practical tips you can take away. Includes:
How can nurses translate new knowledge into practice?
What barriers can undermine positive learning outcomes?
What if cultural change is required?
Practical strategies to help you to demonstrate your clinical leadership
4:30 Close of Conference and Evaluations
---
The Goal
Need for Program
Thousands of people each year develop pathological clots although there is extensive literature on the causative factors and prophylaxis. This problem remains a cause for concern as the impact on the individual, health services, economy and community continues to rise. The cornerstone to prevention and better management of these conditions is to ensure that all nurses and midwives have accessible current information which can be readily applied in practice.
Purpose of Program
The purpose of this conference is to provide nurses and midwives with education relating to specific clotting disorders in order to assist in the prevention of disability and premature death.
Your learning outcomes:
1
People in your care will receive correct evidence-based information about the prevention of DVT/PE
2
A person in your care who manifests signs and symptoms of clot pathology will be rapidly assessed and appropriately treated
3
Apply your knowledge of anticoagulants medicines across the continuum of treatment to achieve optimum outcomes
4
Clearly relate nursing practice to your new knowledge and correlate this to improved patient outcomes
The Clotting Conference
Location
Date
The Clotting Conference
11 Hours | 0 Mins
---
Get a Letter of Support
Are you looking for support from your manager to attend this event?
Enter your email below and we'll send you a letter of support
Mailing List
Stay up-to-date with the latest event information from Ausmed.