Overview
Ausmed believes it is essential that nurses living in the Townsville region have access to effective and engaging CPD on an annual basis. We look forward to receiving your support to ensure that this Local Nurses' Conference is brought to Townsville every July. Book your place at this year's event and:
Gain new knowledge for contemporary practice
Network, share experiences, and connect with like-minded colleagues
Help meet your CPD requirements
Enrich your professional practice and personal growth
Improve health outcomes specific to your local community and much, much more…
We recognise that attending a conference requires planning and the support of your organisation. See below to find out how you can gain support to attend this event.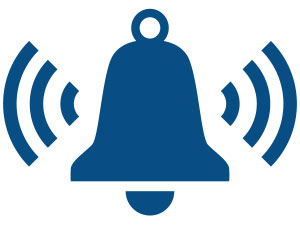 Get Event Alerts
Set a reminder email for this event
Schedule
Day One
8:30 Registration for Day One
---
Dr Karen-Ann Clarke
Why Not All Wounds Are Visible – A Trauma-Informed Approach
The origins of trauma-informed care stem from a large study that investigated the correlation between adverse childhood events (ACE) and long-term health problems later in life. Understanding the impact of adverse childhood events and cumulative stressors later in life is essential if we are to create a safe environment that promotes resilience and enables healing for older adults. This session explores:
How do adverse childhood events increase the risk of long-term health complications?
What are the effects of chronic stress and trauma in older adults?
What is the role of trauma-informed care?
How can nurses incorporate a trauma-informed approach to their care of older adults?
10:30 Morning Tea
---
Dr Karen-Ann Clarke
More than Just "Stressed" – Understanding Anxiety
Often, a degree of anxiety is beneficial to keep us safe and motivated. At one point or another, most of us are likely to experience some level of anxiety. However, when consumed by it, it can quickly become debilitating and life-altering. This session will review these common mental health conditions. Topics include:
What is stress and how is it beneficial?
How does anxiety differ from stress?
Anxiety vs anxiety disorder – what are the key differences?
How can we manage stress and normal anxiety?
What treatments exist for anxiety disorders?
Dr Karen-Ann Clarke
Not Just a Bit Down – Depression and It's Debilitating Effects
Depression is a disorder that affects 1 in 4 people in Australia. It is an illness that can be debilitating to the person and their carers, as well as a challenge to treat. This session will look at:
The difference between normal ups and downs and clinical depression
Risk factors for depression – from genetics to circumstances to lifestyle and why all are important
Treatment options for depression – there's more to it than just medication
Communication skills that are helpful when interacting with someone who experiences depression – why patience, compassion and empathy are so important
12:30 Lunch and Networking
---
Sandra Crook
Complications of Diabetes – What is Going On?
In this session, the current theories regarding the causative factors that lead to diabetes complications will be examined and discussed. Topics include:
What are the fundamental changes that occur at the cellular level with diabetes that lead to chronic damage?
What is the role of advanced glycation end-products in creating complications?
Why should the thyroid gland be part of the normal diabetes healthcare check?
What is the concern if someone is on beta-adrenergic blocking agents (β-blockers)?
2:30 Afternoon Tea
---
Sandra Crook
Being Hyper-Vigilant for Hypoglycaemia
Complications associated with diabetes, such as hypoglycaemia, can be severe. Prevention is paramount and can reduce the likelihood of a person experiencing a hypoglycaemic episode. This session will dive deeper into the prevention of diabetes emergencies, with a focus on hypoglycaemia. It includes:
What is hypo unawareness?
How can you identify hypoglycaemia?
What is the latest evidence in managing hypoglycaemia?
4:00 Close of Day One of Conference
---
Day Two
9:00 Commencement of Day Two
---
Nathan Puckeridge
Physical Assessment – A Head to Toe Approach
Nurses are essential for the detection of changes in a patient's condition, as well as setting up a baseline assessment of the patient. The ability to assess the patient's status is a vital and essential nursing skill and one that all nurses should be proficient in. This session will discuss a quick and efficient way to assess the patient from head to toe and how to apply these findings to nursing management. It includes:
Quick neurological assessment and GCS
Assessing cardiovascular status and haemodynamic parameters
Auscultating lung sound assessments
Assessing perfusion, skin, and mucous membranes
Nathan Puckeridge
A Look at Unstable Arrhythmias
Interpreting abnormal heart rhythms is often considered to be difficult. It is primarily the role of an experienced nurse who works in special care areas, such as CCU or ICU. This session will introduce a simple approach to arrhythmia interpretation that all nurses can use. It includes:
An introduction to arrhythmia terminology
The common causes of arrhythmia to help identify patients at risk of arrhythmias
The physiological effects of arrhythmias and the importance of clinical assessment to determine the urgency of treatment required
A simple approach to categorising arrhythmias
Nursing care for unstable arrhythmias
10:45 Morning Tea
---
TBA
Beware – The Dangers of Benzodiazepines
In the last week, how many times did you administer a benzodiazepine to a patient in your care, such as diazepam, temazepam, oxazepam, or alprazolam? These medicines are commonly prescribed for people with problems relating to anxiety and sleep. Alarmingly, though, they are also the most common drugs associated with multi-drug overdose deaths. Meaning, while they do not often cause deaths, they commonly contribute. This session includes:
How do benzodiazepines act on the brain?
What makes them addictive?
What is the safest use of benzodiazepines?
What are the dangers of mixing benzodiazepines with other CNS depressants, such as alcohol?
TBA
Involving Older Adults in Deprescribing
Enhancing an older adults involvement in the decision-making regarding their medication administration can have an increasingly positive effect on their overall wellbeing. This session will look at the participation of older adults in deprescribing and the responsibility that they are involved with. It includes:
How involved should an older adult be with medication decision-making?
What is deprescribing and why should it happen more often?
Why should older adults be involved with their medication?
How extensive should education be about medication?
1:15 Lunch and Networking
---
Dr Karen-Ann Clarke
A Practical Guide to Performing a Mental Health Examination
It is essential that all nurses, not just those working in mental health settings, have the knowledge, skills, and confidence to perform a mental health examination. This practical session will draw on relevant case studies to demonstrate how to assess a person who has a mental illness and may be experiencing mental distress. It includes a brief discussion of your coping skills in challenging situations and looks at:
What are the basic principles of a mental health examination?
When would you need to conduct one?
When should you escalate or refer to specialist mental health services?
3:15 Afternoon Tea
---
Dr Karen-Ann Clarke
Overcoming Occupational Worry – How to go Home Happy
Did I sign that medication chart? Did I miss something? Did I do the right thing? Should I call work and check? You are not alone if these doubts filter through your mind on your way home from a long shift. If they don't, you're the lucky one and you can come to this session ready to share your tips. Feeling satisfied that your work is done and having clear boundaries between your professional and personal lives are two key ingredients to surviving shift work. This session includes:
What's normal and what's not – identifying unnecessary worry
The power of positive psychology and self-talk
Boundaries – how to leave work at work
4:30 Close of Conference and Evaluations
---
The Goal
Need for Program
Engaging in CPD is essential for all health professionals to maintain, improve, and broaden their knowledge, skills, and practice. CPD assists health professionals to stay up-to-date with changes in clinical practice and emerging new evidence in order to enhance their patient outcomes. It is also a professional registration requirement. There is a need for formal CPD to be provided directly to regional Australian nurses, midwives, and other health professionals who may not otherwise be able to access engaging and effective continuing education.
Purpose of Program
The purpose of Ausmed's local nurses' conferences is to provide health professionals who work in regional Australia with current knowledge about a range of professional and clinical practice topics that will improve the provision of holistic care.
Your learning outcomes:
1
People with health risks will receive preventative care and education to avoid illness
2
Better patient outcomes will be achieved through the application of up-to-date knowledge related to specific interventions
3
Interprofessional collaboration will be optimised to enhance patient outcomes
4
Patient outcomes will be underpinned by evidence-based practice, recognised standards, and guidelines
Townsville Nurses' Conference
Location
Date
Townsville Nurses' Conference
11 Hours | 0 Mins
---
Get a Letter of Support
Are you looking for support from your manager to attend this event?
Enter your email below and we'll send you a letter of support
Mailing List
Stay up-to-date with the latest event information from Ausmed.