Ward Clerks, Receptionists, and Administrative Assistants Conference
A Timely Opportunity for Formal Education
Overview
Frontline administrative staff who work in hospitals, general practice, and community health settings are essential members of the interprofessional healthcare team. You, as a ward clerk, receptionist, or administrative assistant, are vital to the effective running of a unit in any healthcare setting. So isn't it about time you were supported with education to help you perform this crucial role? Attend this conference and learn about:
How to be prepared for the unexpected
Confrontation: How not to take "it" personally
Leadership character – The good, the bad, and the ugly
Daily duties – Keeping routines energised and much, much more…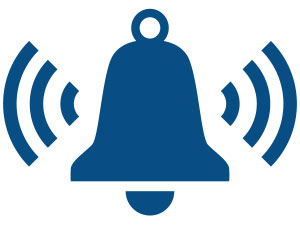 Get Event Alerts
Set a reminder email for this event
Schedule
Day One
8:30 Registration for Day One
---
Viv Lane
The Glue in Healthcare Environments – The Importance of Administrative Staff
Ward Clerks and administrative healthcare staff members are critical in a health care environment. They are the glue that keeps the hospital or clinic together. This session will explore frontline administration staff and their impact on a healthcare environment. It includes:
How do ward clerks/admin staff provide organisational support?
How does the role impact patient-care time, discharge, and patient safety?
What are the responsibilities and scope of practice in this position?
Frances Lalic
Privacy and Confidentiality – No Shades of Grey
There are legal boundaries concerning privacy and confidentiality in health care. Transgressing these boundaries may cause unnecessary exposure to risk. This session will inform you clearly of the law in regard to privacy and confidentiality. It will consider:
What are the legal principles governing privacy and confidentiality?
What constitutes confidential client information?
What can be shared on social media?
10:30 Morning Tea
---
Eddi Cohen
Increasing Preparedness for the Unexpected
Adapting to an ever-changing hospital environment can be difficult. When faced with challenges, such as a sudden influx of patients, it's easy to get overwhelmed and lose track of your current task. This session will equip staff with:
Adaptable communication skills and work practices/tools for stressful and unpredictable circumstances
Methods of planning and preparing for an influx of patients
Shari Coventry
Bringing Joy to Daily Routines
When positive emotion is present, we make smarter decisions, we are more effective in our teams, and we make more accurate diagnoses. Not to mention, we are alert to policy and procedure needs and are kinder and more helpful to others. So, what happens on the days when we find it harder to feel positive? What if people around us are negative? When this happens, how can we deliberately help ourselves remember how to find positive emotions and access joy? This session includes:
Identifying high-performance heroes and role models
Understanding habit-making and the neuroscience of just how habits work
Rewiring your joy-brain without adding to your schedule
1:00 Lunch and Networking
---
Terry Froggatt
Building Leadership Character – The Good, the Bad, and the Ugly
Leadership character is essential for frontline administrative staff. It can make or break an organisation in terms of patient experience, outcomes, productivity, efficiency, and staff engagement. This session considers:
What is leadership character?
Why is leadership character so defining for frontline staff?
What happens when leadership character fails?
3:00 Afternoon Tea
---
Terry Froggatt
De-Escalating Aggression and Violence
Unfortunately, aggression and violence in the healthcare setting are increasing. Within the workplace, patients and residents may behave erratically as a result of their medical condition. You may be the first person that faces this stressed and aggressive person. In order to keep yourself safe, it is important that you are aware of the skills needed to de-escalate a situation and reduce a person's level of agitation or aggression. This session explores methods and insights that help to prevent workplace aggression. It includes:
How to deal with aggression
Useful strategies to de-escalate aggression
What matters in the use of body language and language
How to reduce potential harm to yourself or others
Who to seek help from if exposed to danger
When it might be time to call a "code grey"
4:30 Close of Day One of Conference
---
Day Two
9:00 Commencement of Day Two
---
Viv Lane
Daily Duties – Keeping Routines Energised
Having clear routines in our daily work usually results in a well-run, stress-free workplace. However, what happens when our routine becomes all too familiar and tips over into complacency? We feel mentally foggy, our energy drops, and we make mistakes. Energy is not just physical, which is how we mostly think about it – mental alertness matters too. So does positive emotion. This session will explore ways to keep your routine alive and energised. It includes:
Switched on or switched off? Noticing when our energy drops
Identifying the impacts of complacency in a medical environment
Generating energy while at work
Keeping workplace guidelines, policies, and procedures alive
Mike Smith
Confrontation: Enhancing Your Ability to Not Take "it" Personally
Often frontline administrative staff can be exposed to negative emotions from patients or families. In these situations, it's important to establish and maintain personal boundaries as, too often, we take things personally when it's out of our control. This session highlights:
How can personal boundaries protect you from confrontational situations?
How can you build and maintain boundaries you are comfortable with?
What should you do when your boundaries are challenged?
10:45 Morning Tea
---
Mike Smith
Don't Put a Label on It – Work is Not Your "Family"
Referring to your workplace as a family seems like an inclusive way to express how close you are with your colleagues. While it is okay to have work friends, using the term "family" can make for awkward situations when someone isn't pulling their weight. This session will look at motivating your colleagues. It includes:
How do labels such as "family" make growth in the workplace difficult?
Why does labelling a team as a "family" change dynamics?
When assertive language is needed, how does the label "family"' effect this?
How can you motivate a team and your colleagues?
Viv Lane
My Health Record – What You Need to Know
The health record is an online summary of your key health information. It is shared with your health care providers, giving them the ability to search for past history, including medications etc. This session is designed to look further into the new digital health record and give you the opportunity to ask questions. It includes:
What is My Health Record?
How can it improve communication in health care?
What do you want to know about it?
1:00 Lunch and Networking
---
TBA
Improving the Management of Healthcare Complaints and Administrative Staff
This session looks at the role and function of the NSW Health Care Complaints Commission. It explores how to take action in the event of a healthcare complaint. This session will assist you to understand common trends in the expectations of health consumers and frontline administrative staff involvement.
3:00 Afternoon Tea
---
TBA
An Opportunity to Constructively Debrief
Debrief is a powerful tool used to assist in dealing with disturbing or unhelpful behaviours of others. However, without an understanding of what constitutes "debrief", there may be a tendency for emotions to spill over and the debrief to become destructive. This highly interactive session will invite participants to come together and debrief on a range of selected, shared scenarios.
4:30 Close of Conference and Evaluations
---
The Goal
Need for Program
Frontline administrative staff play a central role in ensuring a unit, ward, and even a practice is functioning well. The challenges of this role are ever-present, due to a complex range of reasons, which include: the fast turn around of acutely unwell patients, the rapid turnover of staff, the constant changes to policies and procedures, and the vigilance required to keep abreast of risk management practices. All of these changes result in a need for formal educational support that is ongoing. A conference that provides such support will fill an important gap in the knowledge and skills required to confidently perform this role.
Purpose of Program
This conference provides frontline administrative staff, such as wards clerks, reception staff, and other administrative or clerical assistants who work in healthcare settings, with the essential knowledge and skills to better perform the increasing duties and responsibilities required of their roles.
Your learning outcomes:
1
Communicate with ease during complex situations with patients, colleagues, and members of the public
2
Develop clear personal and professional boundaries so that role confusion will be prevented
3
Work safely within appropriate standards to minimise risk
4
Use a range of techniques to manage and prevent work-related conflict
Ward Clerks, Receptionists, and Administrative Assistants Conference
Location
Date
Ward Clerks, Receptionists, and Administrative Assistants Conference
11 Hours | 0 Mins
---
Get a Letter of Support
Are you looking for support from your manager to attend this event?
Enter your email below and we'll send you a letter of support
Mailing List
Stay up-to-date with the latest event information from Ausmed.