Ward Clerks, Receptionists, and Administrative Assistants Conference
A Timely Opportunity for Formal Education
Overview
Frontline administrative staff who work in hospitals, general practice, and community health settings are essential members of the interprofessional healthcare team. You, as a ward clerk, receptionist, or administrative assistant, are vital to the effective running of a unit in any healthcare setting. So isn't it about time you were supported with education to help you perform this crucial role? Attend this conference and learn about:
The KPIs of frontline administrative staff
Mandatory reporting and your responsibilities
Ethical dilemmas in the workplace – everyone's business
How to work with difficult and unpredictable colleagues
A career planning workshop and much, much more…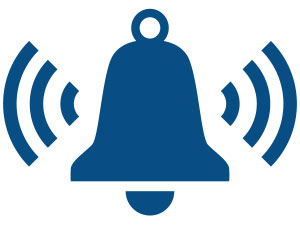 Get Event Alerts
Set a reminder email for this event
The Goal
Need for Program
Frontline administrative staff play a central role in ensuring a unit, ward, and even a practice is functioning well. The challenges of this role are ever-present, due to a complex range of reasons, which include: the fast turn around of acutely unwell patients, the rapid turnover of staff, the constant changes to policies and procedures, and the vigilance required to keep abreast of risk management practices. All of these changes result in a need for formal educational support that is ongoing. A conference that provides such support will fill an important gap in the knowledge and skills required to confidently perform this role.
Purpose of Program
This conference provides frontline administrative staff, such as wards clerks, reception staff, and other administrative or clerical assistants who work in healthcare settings, with the essential knowledge and skills to better perform the increasing duties and responsibilities required of their roles.
Your learning outcomes:
1
Communicate with ease during complex situations with patients, colleagues, and members of the public
2
Develop clear personal and professional boundaries so that role confusion will be prevented
3
Work safely within appropriate standards to minimise risk
4
Use a range of techniques to manage and prevent work-related conflict
Ward Clerks, Receptionists, and Administrative Assistants Conference
Location
Date
Ward Clerks, Receptionists, and Administrative Assistants Conference
11 Hours | 0 Mins
---
Get a Letter of Support
Are you looking for support from your manager to attend this event?
Enter your email below and we'll send you a letter of support
Mailing List
Stay up-to-date with the latest event information from Ausmed.