Does having a management position make us a leader? The two terms are often used interchangeably in most industries, including healthcare. When we use the two words synonymously we can cloud the understanding of what leadership actually is.
Leadership is important. It is the difference between happy and engaged employees and employees that are merely going through the motions. According to a recent course I attended with the Australian Institute of Management, eighty five per cent of the workplace culture depends on the leadership capacity of the manager (Houghton 2016).
Alarmingly, Fernandez et al. (2012, p. 241) observes the following:
Recent work from the Center for Creative Leadership reports that the healthcare sector's top priority for leadership development is improving the ability to lead employees and work in teams. However, this skill, along with self-awareness, was rated lowest of skills actually demonstrated by healthcare leaders.
A manager has power and authority because of the position that they hold. It is the position that has the power and not the individual. When they change jobs, they no longer have the power and authority afforded to them because of the position. A manager has the authority to request of, and direct, people to perform activities and tasks that are appropriate to the position the employee has. The employee has a duty to perform the work to an accepted standard.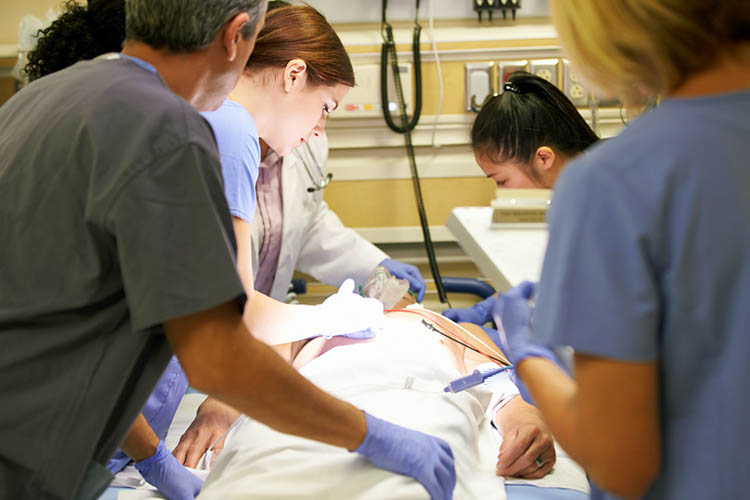 A leader has personal power. The power they have resides within them. It is not a position but their behaviour and attitude that allows them to inspire and influence other individuals.
When a leader requests some effort or task performance from an individual, they will perform the task to the best of their ability because their relationship with the leader means they will use discretionary effort and energy to get a result.
Qualities of leadership may differ from person to person but there are several key qualities that are easily identified in a natural leader:
They are experts in their field
They are extroverts – extroverts display a high level of energy. They create connections with people wherever they go. They actively engage with people in their sphere of influence and they demonstrate enthusiasm for their work
They smile often – because of their desire to connect, they convey both warmth and strength. They are both respected and liked
They have a sense of humour – their self-confidence allows them the luxury of self-deprecation. They can laugh at themselves – a trait that increases their likability
They are generous – they share their time and their knowledge. They readily mentor and teach others
They have well developed emotional intelligence – they demonstrate empathy which builds connection between them and each individual worker
We aren't all natural leaders but we can all improve on our ability to lead and influence others. Nursing needs emotionally intelligent individuals in leadership positions. Leadership is about helping others become their best. The flow on from that is improved patient outcomes, a happier and more stable workforce, and improvement in the financial health of the organisation (Pfifferling 2008; Porath & Pearson 2009).
[show_more more="Show References" less="Hide References" align="center" color="#808080″]
References
Fernandez, C, Peterson, H, Holmstrőm, S & Connolly, A 2012, 'Developing Emotional Intelligence for Healthcare Leaders', in A Di Fabio (ed.), Emotional Intelligence – New Perspectives and Applications, InTech, Rijeka, Croatia, viewed 18 July 2016, http://www.intechopen.com…ers
Houghton, K 2016, 'Workplace Culture', presentation from the Australian Institute of Management, Adelaide, SA, 17 June.
Pfifferling, JH 2008, 'Physicians "Disruptive" Behavior: Consequences For Medical Quality and Safety', American Journal of Medical Quality, vol. 23, pp. 165, viewed 18 July 2016, http://ajm.sagepub.com/content/23/3/165.extract
Porath, CL, & Pearson, CM 2009, 'The Cost of Bad Behavior', Organizational Dynamics, vol. 39, no. 1, pp. 64-71, viewed 18 July 2016, https://www.researchgate.net/publication/232436583_The_Cost_of_Bad_Behavior
[/show_more]
Author
Janette Cooper is a registered nurse, currently working as a gastroenterology procedure nurse at Noarlunga Hospital. She has a Bachelor of Nursing, a Graduate Certificate in Health Service Management from Flinders University, and a certificate in Gastroenterology Nursing from The Queensland University of Technology. In 2012 she began a life coaching course with The Coaching Institute in Melbourne. It has allowed her to combine her two passions of nursing and personal development. She divides her time between gastroenterology nursing and promoting personal development and leadership by means of frequently published articles through Ausmed, leadership presentations and workshops and coaching health professionals wanting to develop their leadership potential. See Educator Profile