Nursing students and new graduates face a real challenge entering the field of nursing. Mentoring new nurses is a chance for more experienced professionals to take a new graduate 'under their wing' and make them feel an important part of the team.
The nurse mentor can help guide and support the newer nurse; teaching clinical skills, time management skills and helping them find ways to deal with the stresses inherent within the profession.
It is an opportunity to truly make a difference in the skill set and mind set of our profession. A good mentor not only strengthens the new professional, but the person as well.
Mentoring is voluntary; it is based on mutual respect and agreed expectations, and valuable to both the mentor and the mentee. As a mentor you need to be willing to invest time and energy in a one-on-one relationship. You will share your experience and expertise, teach, and most likely be learning things yourself. Patience, honesty and collaboration will help build a stronger new team member, and a stronger profession.
Scroll down for 10 tips for nurse mentors.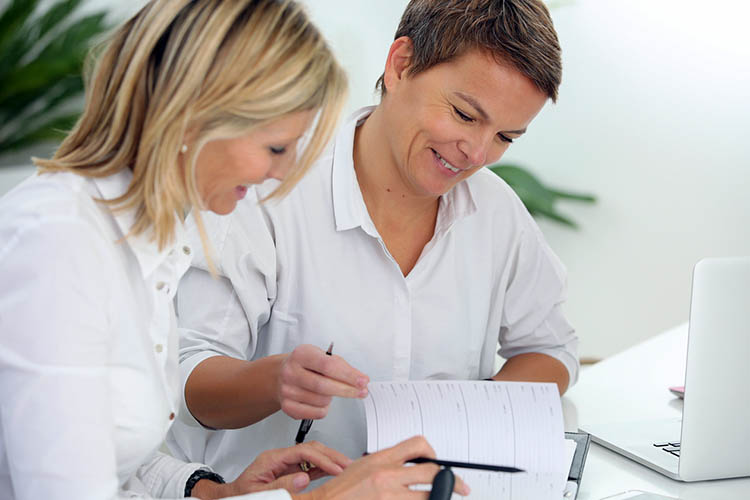 10 Tips for Nurse Mentors
Learn to Hear, Not Just Listen – In your conversations with a new nurse, listen for signs of apprehension or fear, and take the time to help them be more comfortable with unfamiliar processes and procedures.
Be Enthusiastic and Have a Laugh – It's no secret that many nurses today are overworked and tired. It shows in our attitudes and tone of voice. New graduates can help us regain the enthusiasm and passion we once possessed. A sense of humour, and a chance to laugh, has always been good medicine; don't be afraid to find it.
Present Yourself As a Wise and Trusted Professional – The new graduate looks to you for learning experiences, wisdom of practice, and support during those tougher moments.
Reflect – Provide time for reflection and feedback.
Remember, You Are a Role-Model – This includes practicing confidentiality. Walk the talk!
Share Your Past Experiences – It makes nursing seem more real, and helps you assert your knowledge in a more tangible way.
Always Offer Praise – It goes without saying, but don't criticise, admonish or call others names etc..
Give Constructive Feedback – Preferably during or as soon as possible after an event.
Be Willing to Learn Yourself – You can't know it all, and there should always be room to grow and develop.
Offer Guidance and Reassurance – Try to provide lots of practice opportunities, and participate in those which seem most frightening for your mentee.
[show_more more="Show References" less="Hide References" align="center" color="#808080″]
References
Royal College of Nursing 2007, Guidance for mentors of nursing students and midwives: An RCN toolkit, publication no. 002 797, RCN, London, viewed 10 October 2016, http://www.ed.ac.uk/…Midwives.pdf
Heartfield, M, Gibson, T & Nasel, D 2005, Mentoring Fact Sheets for Nursing in General Practice, PAN no. 3687, DoHA, Canberra, viewed 17 October 2016, http://www.apna.asn.au/lib/pdf/Networking/APNAnurses/20160923_doc_mentoringfactsheetsforNiGP.pdf
[/show_more]
Author
Ausmed's Editorial team is committed to providing high-quality and thoroughly researched content to our readers, free of any commercial bias or conflict of interest. All articles are developed in consultation with healthcare professionals and peer reviewed where necessary, undergoing a yearly review to ensure all healthcare information is kept up to date. See Educator Profile
It's not done until it's documented