Mildura Nurses' Conference
2 Day Conference for Nurses - Learn Locally with Ausmed
Overview
Healthcare is undergoing constant change, therefore the need to keep up to date with current evidence is imperative. Attend this conference and discover:
What are the emerging health priorities that affect you now and in the future?
How can you implement preventive health strategies and improve patient outcomes?
What can you do to minimise the impact of certain conditions?
What is the latest evidence on a range of current treatments?
How can you deliver the best patient centred care?
Attend this local Nurses' Conference and close gaps in your knowledge, skills and practice.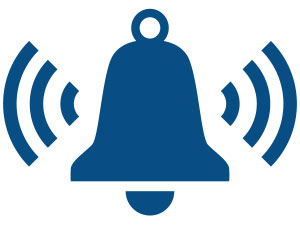 Get Event Alerts
Set a reminder email for this event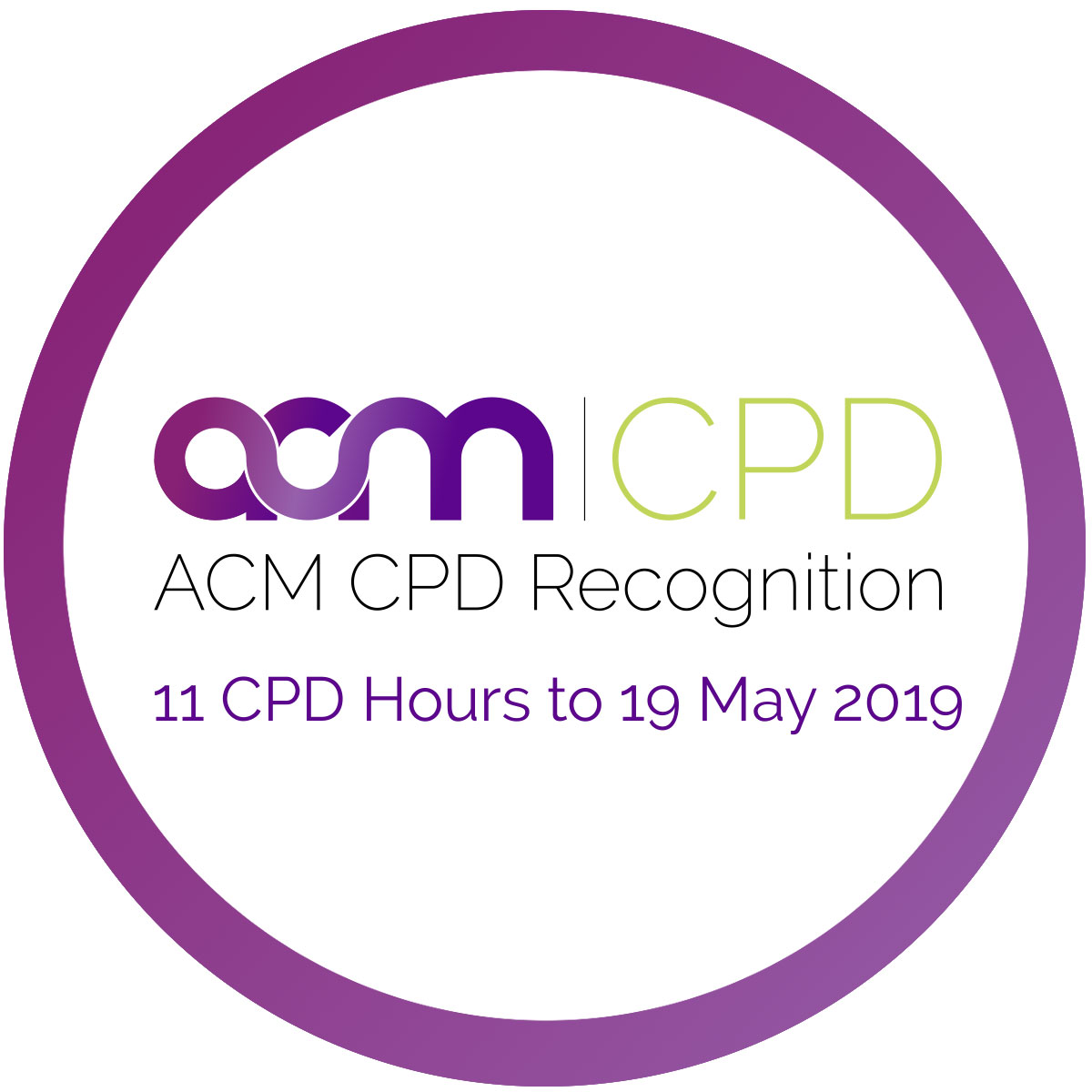 Australian College of Midwives CPD Recognised Activity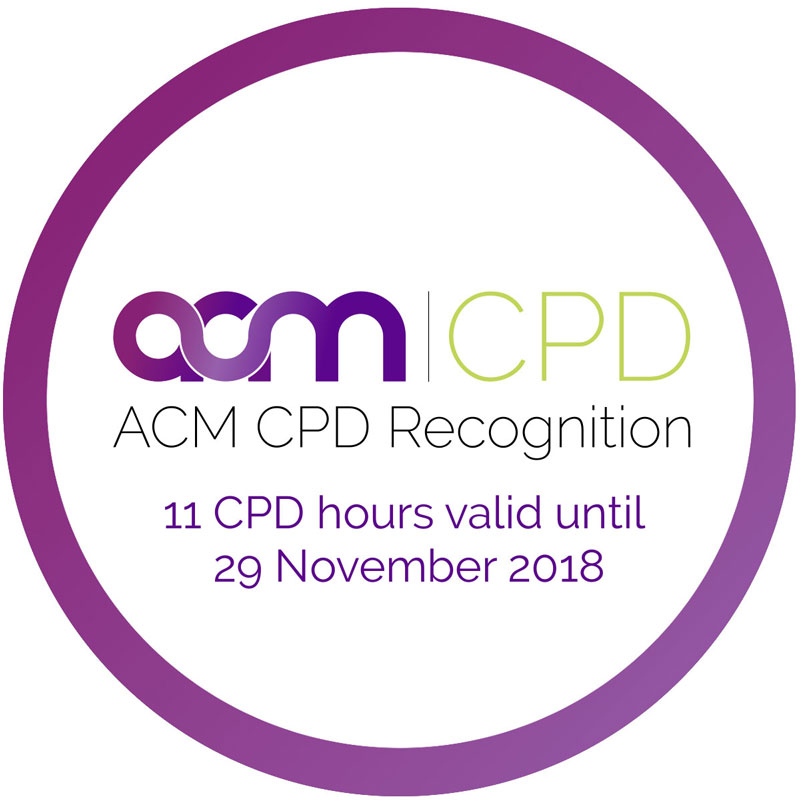 Australian College of Midwives CPD Recognised Activity
Schedule
Day One
8:30AM Registration for Day One
---
Norah Bostock
Mentoring And Leadership In Clinical Practice: What Works?
Across clinical practice and healthcare there is a need to mentor, coach and lead both novice and expert nurses. These techniques improve engagement and understanding of the day to day clinical role and how nurses can make improved decisions based on research and evidence. These high-order decisions can improve patient outcomes, identify clinical anomalies and add to the body of nursing knowledge. This introductory session will look at how you can incorporate this into your nursing practice.
Louise James
Breast Cancer and the Role of Screening
Following the diagnosis of breast cancer, many women seek support, education and advice on many issues. In this session:
What specialist support is available for women with breast cancer?
Why is this role so important?
What does the evidence say about the support and education provided to women with breast cancer and how it improves wellbeing?
10:30 Morning Tea
---
Karen Bulman
Low Fat v Low Carb Diets
There are many different types of diets that people use. However, some appear to work better than others. Evidence suggests that the health benefits of some diets outweighs that of others. This session specifically looks at the relative merits of low fat v low carbohydrate diets. Includes:
When is a low fat diet indicated?
Which type of diet affects blood glucose levels?
Does time of day when the food is ingested matter?
Which diet works best for cardiovascular disease
Kylie Harry
Prostate Cancer – Latest Information
Although a relatively common male disease, prostate cancer has few symptoms in its early stages and so may be undetected for a considerable time. This update looks at:
A review of the signs and symptoms of prostate cancer
Is intervention always required?
What are modern treatments and how successful are they?
Comments on incontinence and impotence
1:00PM Lunch and Networking
---
Michelle Gray
Unstable Diabetes: Management Options
Sometimes a person may feel 'hypo' but have a high blood sugar. You, as a nurse, may see other types of instability which can be challenging. This can also be very demoralising for a person experiencing the condition. This session:
When is diabetes considered unstable?
How serious is unstable diabetes?
What type of psychosocial as well as clinical support should be provided?
2:45 Afternoon Tea
---
Michelle Gray
Newly Diagnosed Diabetes? How Nurses Can Help
A person who has recently been diagnosed with diabetes is often very confused and worried. They may seek information and help from many sources. However, professional face-to-face communication is essential in these early days. This session looks at the common issues that face a person who is newly diagnosed with diabetes. Includes:
Should you recommend self monitoring of blood glucose?
What dietary advice should you give if they like to eat potatoes in the evening?
Should you advise a person to increase exercise if they are slim?
Which websites are credible and can offer help
4:00 Close of Day One of Conference
---
Day Two
9:00AM Commencement of Day Two
---
Norah Bostock
Risky Business? Interruptions to the Continuity of Care
Most healthcare environments are very busy. The provision of seamless continuity of care is not always achievable. It is well known that distractions and interruptions can cause harm and contribute to negative patient outcomes. This session will explore:
How do workforce pressures contribute to iatrogenesis? (e.g. resource distribution, differentiating levels of experience?)
Money manages us: balancing resourcefulness against available resources
Some innovative strategies for avoiding error caused by interruptions
Ruth Hardman
Chronic Pain Management in the Elderly
As we age it is often perceived that that the elderly person becomes more tolerant to pain, and that pain does not matter so much. However, the reverse is often the case. In this session:
Chronic pain and co-morbidities: what's the connection?
The role of polypharmacy in pain management
The impact on disability and cognitive function
How to manage chronic pain in dementia patients and in aged care facilities
10:45 Morning Tea
---
Marlene Anderson
Clinical Leadership: the Problem of Ignorance and the Power of Knowing
Do you have a spirit of enquiry that ensures you can find out what is the best way to care for people or are you following worn out policies and procedures that bare little resemblance to best practice? In this session you will learn quick and easy ways to discover new knowledge. Includes:
What are the characteristics of a clinical leader?
How do we become a clinical leader?
What is the role of a clinical leader?
Why do you need a clinical leader?
Dr Marcella Roman
From Cytology to Excision: Investigation of a Breast Lump or Lung Lesion
Breast lumps or lung lesions should always be investigated. Obtaining a specimen for investigation and cytology is only part of the journey that leads to selection of chemotherapeutic agents. In this session:
From cytology to excision: what is the process?
Special stains and tests: supporting chemotherapeutic drug selection
What is the nurse's role in supporting patients at this time?
1:00PM Lunch and Networking
---
Norah Bostock
Urinary Incontinence in Teenagers: Causes and Solutions
Surprisingly, teenagers experience incontinence more frequently than may be generally known. This debilitating condition can have profound social effects on a young person. They may be suffering unnecessarily, however discussing this taboo topic with a teenager takes skill and sensitivity. This session includes:
What would make you suspect a teenager is experiencing incontinence?
How to broach a discussion with a teenager on this topic
Engaging a teenager in the assessment process
What are management options?
3:00 Afternoon Tea
---
Marlene Anderson
The Nurse Health Coach
Are you someone who gets a real kick out of seeing a patient have an 'ah-ha!' moment? Do you have an amazing ability to connect well with patients? Have you ever thought about putting your talents to good use and becoming a health coach? We as nurses wear many different hats in our role, and health coaching is now seen as an increasing part of nursing, and a potential new horizon for nurses to explore professionally. This final session will open your mind to the possibility of being a nurse health coach and how you can apply your passion for your patients, and help guide them towards better health.
4:00 Close of Conference and Evaluations
---
The Goal
Need for Program
Safety and quality are essential and are directly linked to knowledge. The need for you to continually seek new information in regard to the nursing care you provide is a given, no matter where you work. This is a time when: Healthcare budgets are under increased stress The community purse is shrinking Throughput is no longer the goal of care and is being replaced with quality outcomes It is more important than ever that you take a leadership role in providing high value care to people that is outcome focused. Addressing emerging gaps in knowledge through up-to-date information is crucial if safe, quality outcomes are to be achieved.
Purpose of Program
This program provides you with current knowledge relating to a range of professional and practice topics that will improve how you deliver nursing care.
Your learning outcomes:
1
People in your care with health risks will receive preventative nursing action to avoid illness
2
Better patient outcomes will be achieved through the application of up-to-date knowledge relating to specific nursing interventions
3
Inter-professional collaboration will be optimised to enhance patient outcomes
4
Patient outcomes will be underpinned by evidence-based practice and recognised standards and guidelines
Mildura Nurses' Conference
Location
Date
Mildura Nurses' Conference
10 Hours | 30 Mins
---
Get a Letter of Support
Are you looking for support from your manager to attend this event?
Enter your email below and we'll send you a letter of support
Mailing List
Stay up-to-date with the latest event information from Ausmed.